" Birth is not only about making babies. Birth is about making mothers -- strong, competent, capable mothers who trust themselves and know their inner strength."
Barbara Katz -Rothman
Using Hypnosis for Labor
and Childbirth Preparation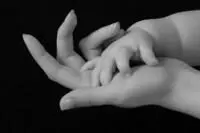 My approach to helping women prepare for labor and childbirth utilizes body-centered hypnosis, to help women feel calm, empowered and connected to their body, their baby and their intuition during labor. This can have the following benefits:


Calming anxiety
Shortening the length of labor
Reducing the need for medication
Enhancing bonding
The foundation of the work involves using hypnosis to improve your ability to calm your body, quiet your mind and focus your attention. Then, we focus on "clearing the way" for a conscious, empowered experience of labor and birth . This means identifying and working through anything that may get in the way of of this process, such as past traumas or unhelpful beliefs.
Finally, we will use visualization and active imagination to help you create your desired birth experience. You will receive personalized recordings of the hypnosis we do at your appointments so you can take them home for repeated listening.

Hypnosis can also be powerfully healing when there are unresolved feelings or fears from a previous difficult or traumatic birth experience.
Reparative hypnosis can clear the way for a fresh experience of the upcoming birth.