You are carrying around a resouce inside you that is probably the most powerful and important resource you could possibly access!!

Your inner world! The inner world that only you can know directly, where you experience sensations, emotions, thoughts, memories, fantasies, imagery, etc.

The inner world where you can access inner guidance, direction, inspiration and healing.

It can be as simple as turning your attention inside yourself and paying attention.

Some people do this quite naturally, others can learn, everyone can improve.

Meditation and hypnosis, as well as other approaches, can enhance your ability to access and understand your inner world.

Your inner healer awaits!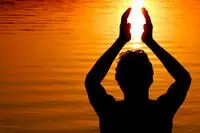 Contact me now for support in accessing the richness of your inner world.